Welcome to the Pine Valley Valleywood Community Association Website.  


"BREWS AND DUES" COMMUNITY HAPPY HOUR JUNE 2

Please join your neighbors for our "Brews and Dues" Happy Hour.  The event is for all of our neighbors 21 and over.  It will be held at the BC Brewery in Hunt Valley on Friday, June 2, from 6:30-8:30pm.  
The Community Association has reserved space for a fun night of getting together with neighbors.  It will be a great time to hang out with old neighbors & meet new ones as well.  Food & drinks will be available for purchase at your convenience. 
Please RSVP by Friday, May 19: https://www.evite.com/event/00ECW6SDDGUXXIJXUEPN5HOJOJCNSY/
If you have any questions, please feel free to contact Julia Caplan at 410-241-0394 or [email protected].


GOODWIN RUN STREAM CLEAN UP (Updated start time and rain date!)



Spring and Summer events!
"Brews and Dues" Happy Hour at BC Brewery, UPDATED DATE TBD, 6:30-8:30 pm (event for PVVW residents over 21)
Community Yard Sale: Sunday, May 20th
Annual Grad Parade: Sunday, May 21st
Dumpster Day: Sunday June 17th [UPDATED]
Summer Block Party: Saturday, June 17th (rain date, June 24th)
4th of July Parade: July 4th

Annual Holiday Party!!
We would like to thank all those who made our Holiday Party possible. Special thanks to Mary-Lynn Jeppi and Brian Lockwood for the beautiful bags with birdseed, honoring a Scandinavian Christmas tradition. Thanks to Santa for making the long trip to our neighborhood and a very special thanks to Bert Letcher for helping Santa arrive in style. Many thanks to Ed Maximo and Reet Maguire for donating tables and cleaning up. And a very, very special thanks to Amy Jarvis Fuller and Sonya Walker, our amazing PVVWCA Social Committee Chairs, for putting together an amazing afternoon!
Happy Holidays from the PVVW Community Association!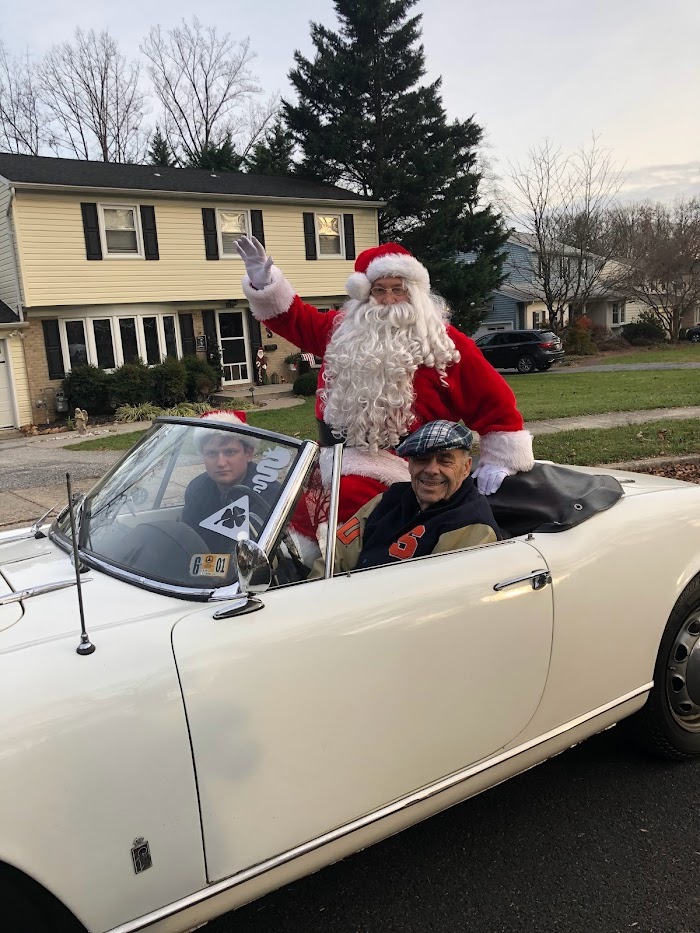 Request:  2022/2023 Membership Dues
With the start of our new fiscal year, we kindly request members to please pay the annual voluntary $30.00 dues.  If you have already done so, thank you!  If you haven't yet paid, please help us to achieve our 70% goal.  Please click here to pay your dues.  THANK YOU
FAQ ~ "I'm not sure if I paid my dues, who can I contact to double check?" 
You can either check your payment history (for online payments) or email [email protected] to request membership status information.  We will get back to you ASAP.  Thank you! 


September General Meeting Report


Thank you to our neighbors who came and participated at our annual general meeting.  If you were unable to attend and would like to see our presentation and notes, you can view them

here.

New Food Truck Dates Added! 
Please be sure to check our calendar for upcoming food trucks deliciousness as we head out of summer and into fall! 

Greek on the Street ~ Lyfe Cafe ~ Just Like Home ~ Dizzy Cow Pizza ~ And More! 


REMINDERS:
~ Be sure to check out our Calendar for upcoming events!

~ Keep up with our Important News / Updates for latest information regarding our neighborhood.

~ Read our latest Pine Log Newsletter for updates on all that's been happening.

This site is designed to provide neighborhood specific information to all our residents.  Please explore the site to learn more about our community, events, covenants, neighbors, graduates, scholarships, newsletters and more.  
If you have any questions on how to access any information or would like to make any recommendations, please email [email protected]